I am so excited to share with you Shaunna from Perfectly Imperfect!   She is one of my dear bloggy buds that has turned instant friend.   She has some serious skills when it comes to home décor.   She makes my projects look juvenile. One look at her stuff and you will be convinced to go check out all she has to offer on her blog.
Hey there, Infarrantly Creative friends–a.k.a. crazy-talented, fun folks! I'm so thrilled to be visiting over today.
That's me, Shaunna, and I blog over at Perfectly Imperfect. There we cover a little bit of everything…I'm a writer, avid thrifter, and DIY'er, furniture painter, vintage-everything lover, and the blog sees most of that…we decorate, demolish, deconstruct…repurpose, refashion, restore…you name it. I'm passionate about life and people, my family and our home.
The blog, I hope, reflects that, and mostly, it's a daily reminder of this huge blessing I was given to be able to learn and be inspired by people like you.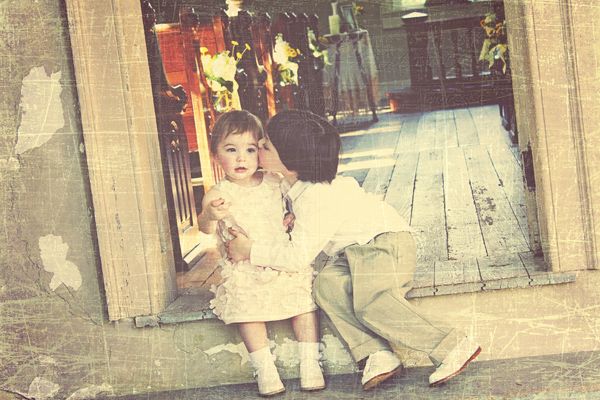 You'll probably see some of these guys over there, too.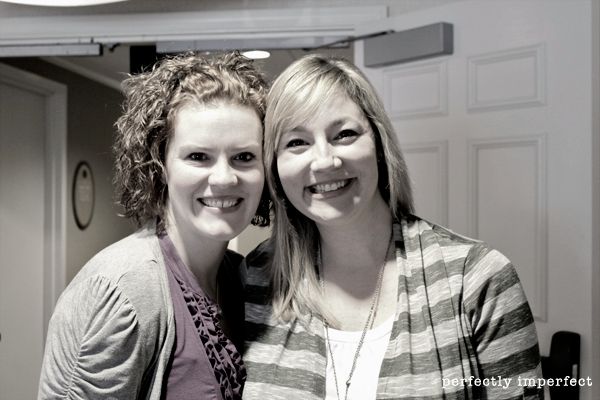 I have to thank Beckie for asking me to come share some of my projects with you because, well A) she's Beckie and therefore really cool, but B) it is such an honor to be hanging out with you guys for the day! I first met Beckie at Blissdom, and let me tell you, she is just as wonderful in person as she is here on her blog. Don't you just love meeting real people? The kind that you can just sit down and have a cup of coffee with…even moments after meeting? Well, that's Beckie, and I love her for it.
Just to give you an idea of what I'm about over there at pi, I thought I would share some of my favorite projects with you.
I should mention something.
I do like pictures.
I hope you do too.
🙂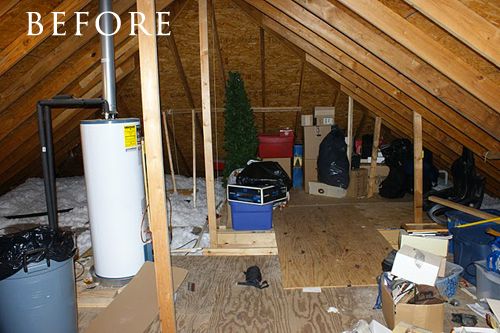 Here's our attic space that we renovated this last year. We spent many, many nights caulking, staining trim, painting baseboards, etc., but it was all worth it…
This is the after, my writing room…where I seek inspiration and a place to be creative.
The kids' playroom was another space we added upstairs. The entire process was so much fun, hunting for vintage and clearance finds…and all of a sudden, we had this completed, creative space for our family to enjoy. We were able to build the shelves (and love them!), and this kids X table.
Building our daybed from the doors of my childhood home meant the world to me…and it's a piece I just can't get enough of. If only I could lock myself in there for a couple of hours every day….:-)
Blogging led me to begin selling the refinished and restored furniture I worked on, and it's so funny…the furniture spurred the blog on, and I was able to write an ebook this year. It has all been such a blessing, and furniture makeovers are quite frequent around here. I pretty much have paint permanently embedded under my fingernails.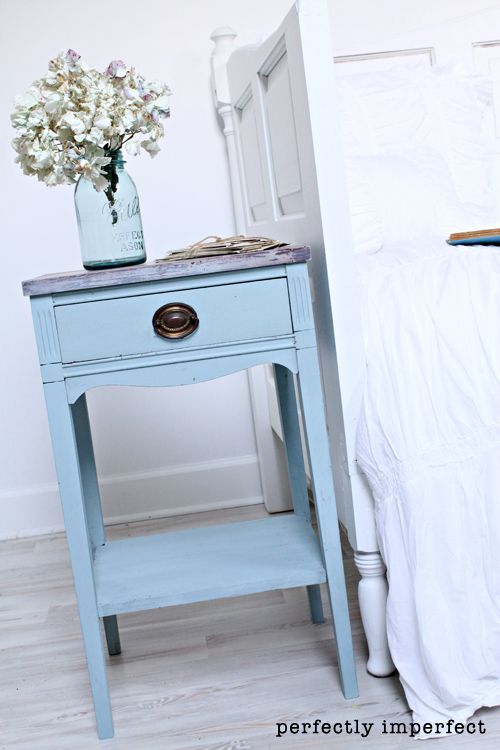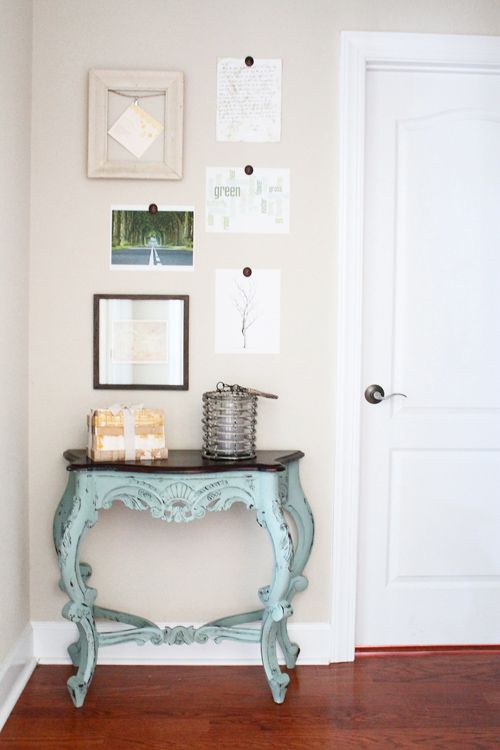 Just a few pieces I finished lately…I'm on a chalk paint craze and have literally fallen in love with that paint. Is that strange?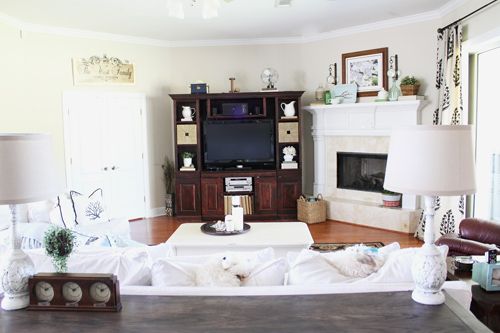 That's me….sort of….in a nutshell. Thanks for having me over, today, Beckie, and thank you guys for hanging out with me for a bit. Y'all are welcome to stop by anytime and say hi.
For now, I'm signing off…I'm curled up on that couch you see above, two toddlers in tow.