Last year I did a 2- week series called Pennywise Presents.   My goal was to show you some quick, easy and pennywise present ideas to give for the holidays.   Well this year I decided to do it again but asked a few…
of my favorite bloggers to join me.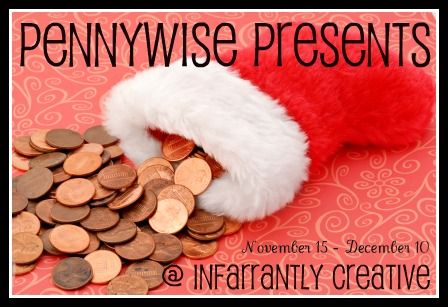 If you missed last year's series here are the links (click on the picture to be taken directly to the tutorial):
So Monday we are starting the new series. Monday — Thursday for the next month I will have a guest blogger who will post a money saving craft project for your holiday giving. You don't want to miss all the wonderful projects these ladies have cooked up.   We will see you tomorrow!
Join us!
(copy/paste into your own
website or blog):