So today you get the opportunity of learning how to make a wrist key chain from Amy at The Idea Room.   Not only is Amy one of my best bloggy buddies but I have personally made this tutorials at least 50 times.   EVERYONE loves these and I thought this would be a perfect tutorial to highlight for Mother's Day coming up.   I love being able to have the key chain on my wrist when I am struggling with groceries and little kids.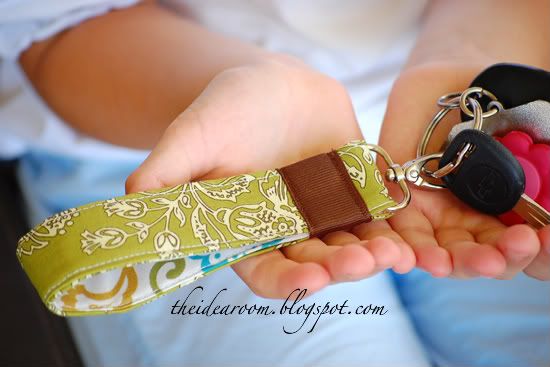 Ever dig into the depths of your purse trying to find your car keys, while simultaneously juggling groceries and a wiggly toddler? Well I have. One too many times. Today I would love to share with you how to make a keychain that can be worn around your wrist for easy access. Let's get started.
For this project you will need: 2 coordinating fabrics 1 strip of fusible interfacing (I used Pellon 809 DecorBond) 1 purse strap clip (I found mine at JoAnn's Crafts) 4 inches ribbon (mine was 7/8 inch width) matching thread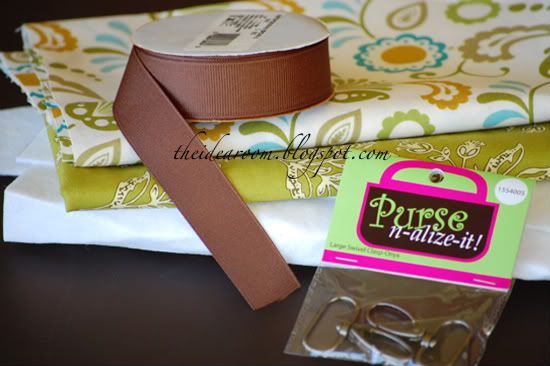 First, cut your fabric so that you have a strip of each material that measures 2.75 (2 and 3/4) inches by 13 inches. Cut 1 strip of your fusible interfacing to measure .75 inches by 12 inches.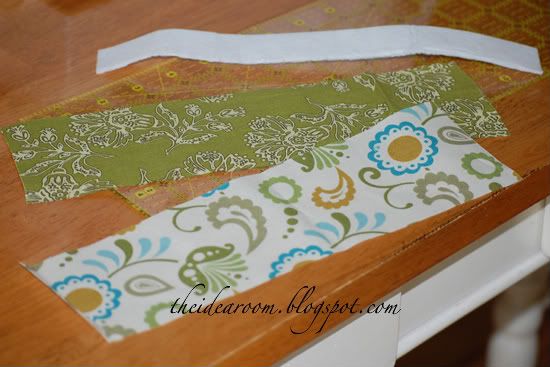 Iron both strips of coordinating fabrics a 1/4 of an inch down both sides with the right-side of the fabric facedown on your ironing board.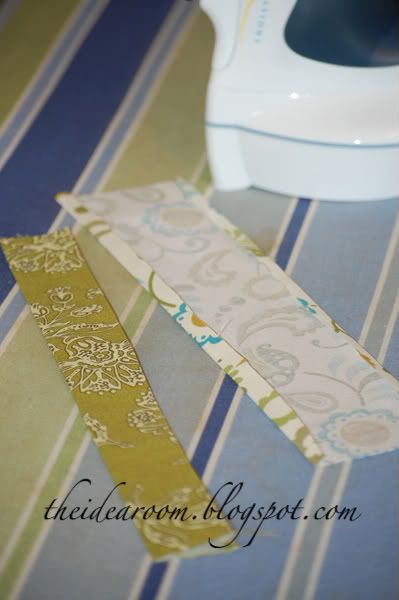 I use a peice of cardstock paper to fold the material over to give me a nice even hem line.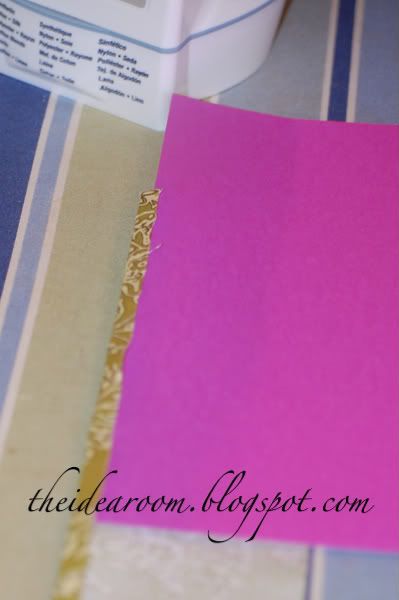 When both fabrics have been ironed, fold the material in half length-wise and iron. Be careful to match the edges up nicely.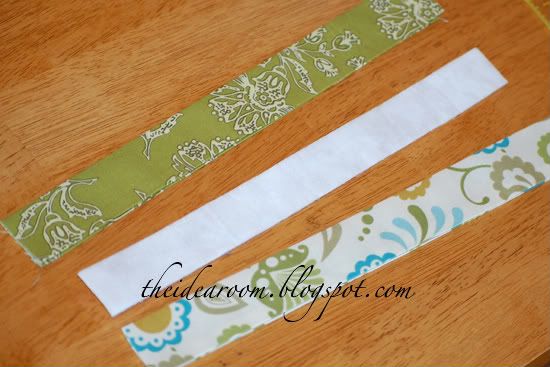 Take your strip of fusible interfacing and place it evenly between your two coordinating fabrics. I make sure the folds of each ironed fabric are on opposite sides.
Iron these together. This will temporarily fuse the top and bottom materials together so they are easier to sew, and will make your keychain a little sturdier.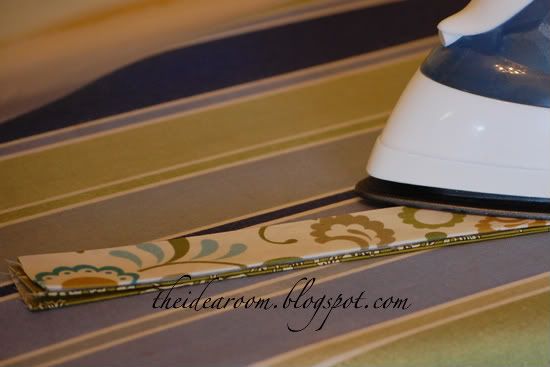 Now sew along both edges of the key chain. I sewed mine fairly close to the edge which was about an 1/8 inch seam.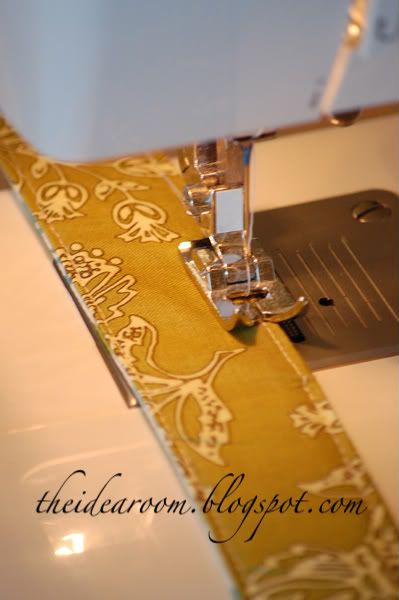 Now, take your purse clip and slide it onto the key chain. Be sure that the clip is on top of the material you want to be on the outside of your key chain. Place the two raw edges so that one is overlapping the other one about 1/4 of an inch (or to the fusible interfacing).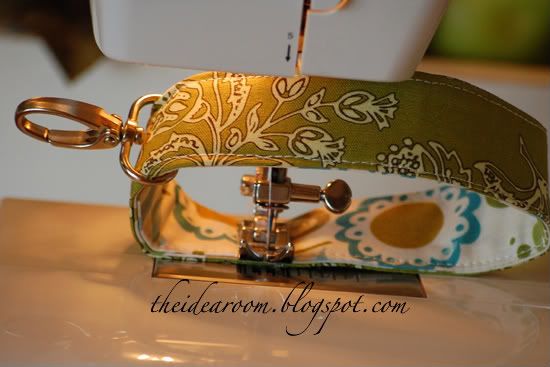 Sew these together using a zig-zag stitch several times back and forth so that it does not come apart.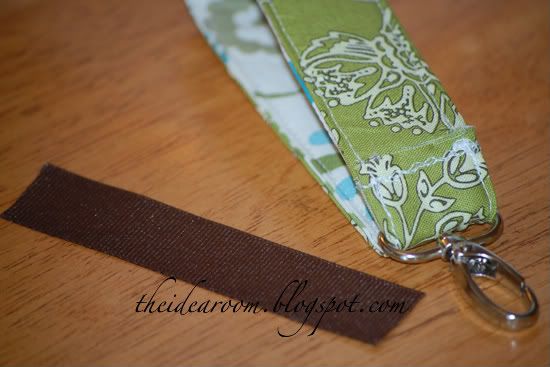 Take your strip of 4 inch ribbon and burn the edges with a lighter or a match to seal it so they do not unravel. Do this very carefully! Move the purse clip around the key chain until the seam is about 1/4 to 1/2 an inch above the clip. Take the ribbon and wrap it around the area where the two ends have been sewn together. Tuck both ends of the ribbon to the inside of the key chain.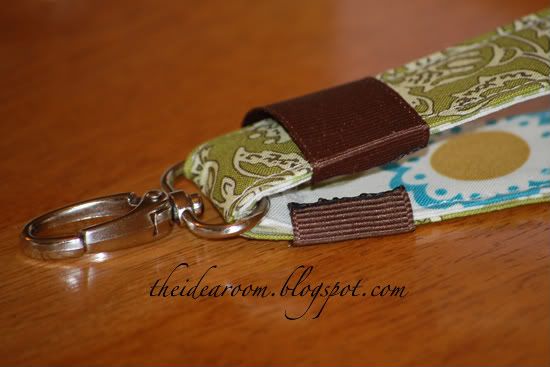 Pin in place and sew the top and bottom of the ribbon. I changed my thread color so it matched the ribbon and was less noticeable. Remember to reinforce your seam. I went over it twice so it will hold up.
And there you have it…a cute and functional key chain.