Need a great way to create a large piece of art for your home?   Maps are often large when unfolded and are colorful and add interest to a wall.   Check out this awesome wall map decor from my special guest today…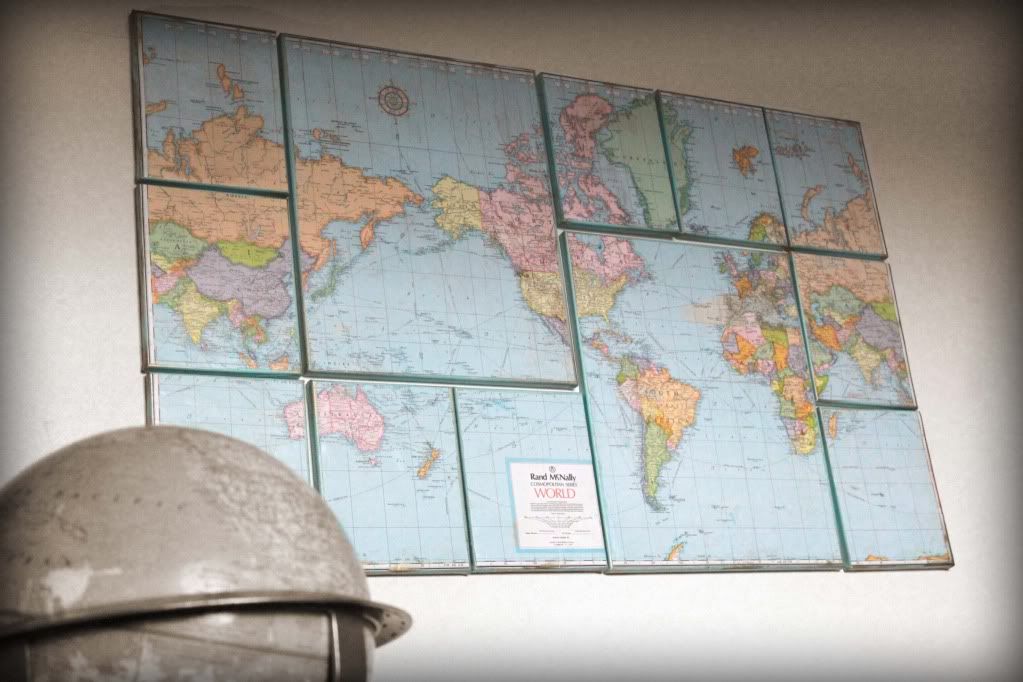 I am SO delighted to be guest posting Beckie's fabulous blog!   My name is Selina and I come to you from Creative Juices Décor. What you will find on my blog is inspiration for all your Creative Juices! I LOVE home design/decorating, thrift store shopping, healthy recipes and crafting. I have 3 young kids so I also like to dream up crafts for them. Come stop by, I think you'll be inspired!
This project was inspired by wanting a large piece of art (on the cheap!) for my 7 year old son's room.   I had picked up this map from the thrift store for $2 and knew if I got my Creative Juices flowing I could figure a great way to use it! I went to Michaels and picked up a bunch of canvases at 40% off.   I spent 29.00 on all 12.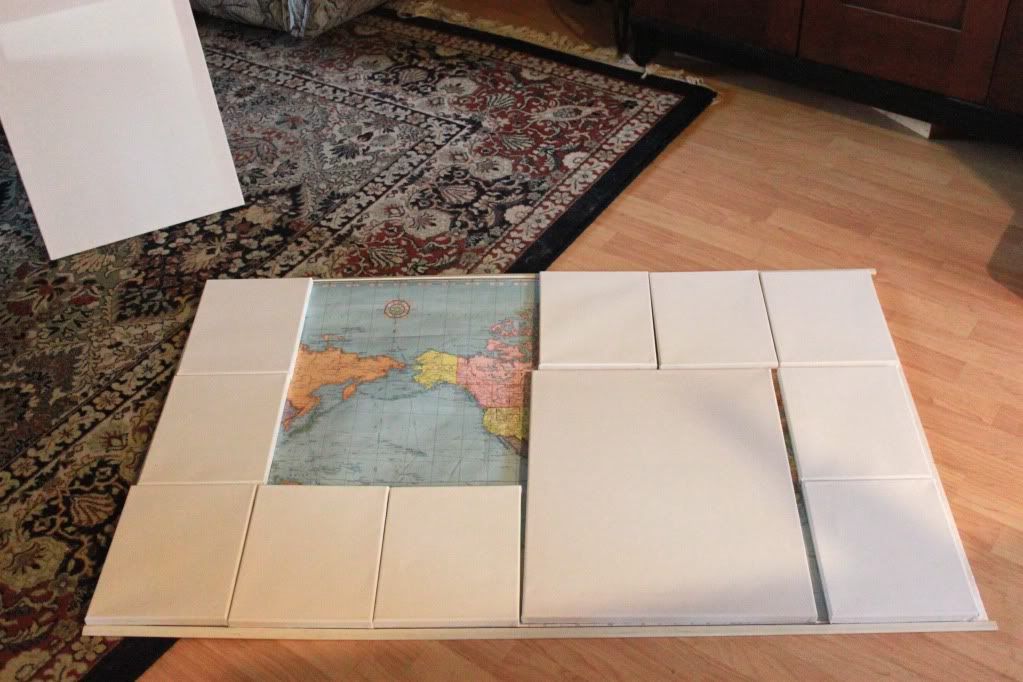 Next I spray painted the edges with a left over blue from a previous project.   I am a sucker for anything AGED looking so I spray painted some brown on the edges too.
Once dry, I brushed on some Mod Podge and attached my cut out map pieces.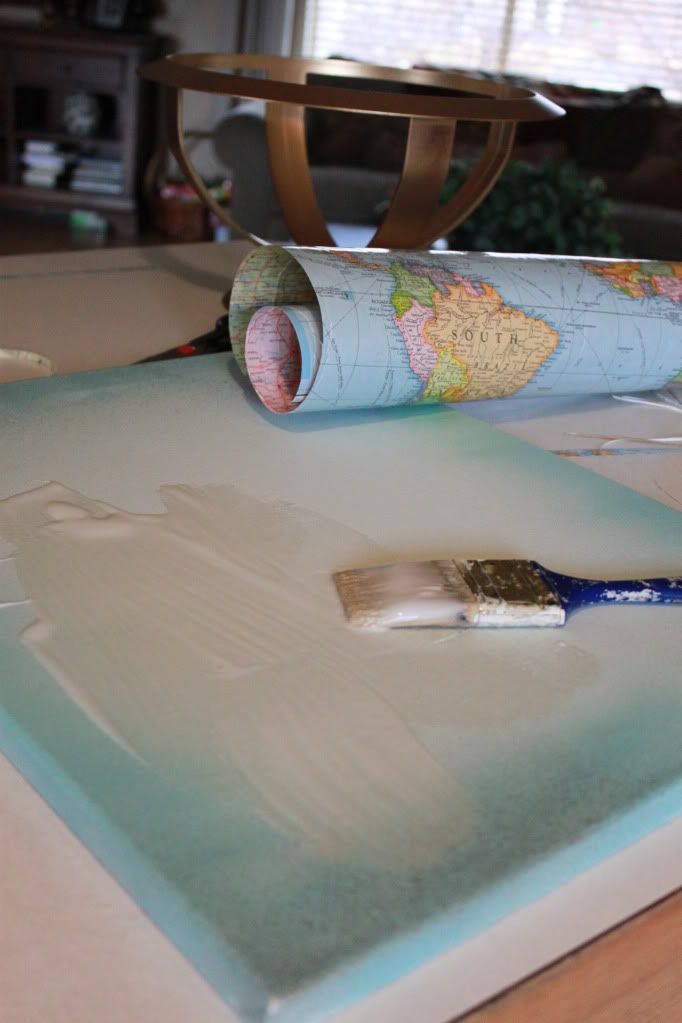 Once that dried (I turned them over to add some weight to the drying process) I wanted to age the edges just a little more so I took out my inking pad, or chalk pad, and "aged" the edges.   I also put a little brown glaze on the map itself to try to give it some more character. Anyway, once dry I came back and put Mod Podge over the top, quite thick,   and in criss-cross strokes.
VOILA!!!   Really, that wasn't too hard.   Now I have a BIG piece of wall art for under 35.00!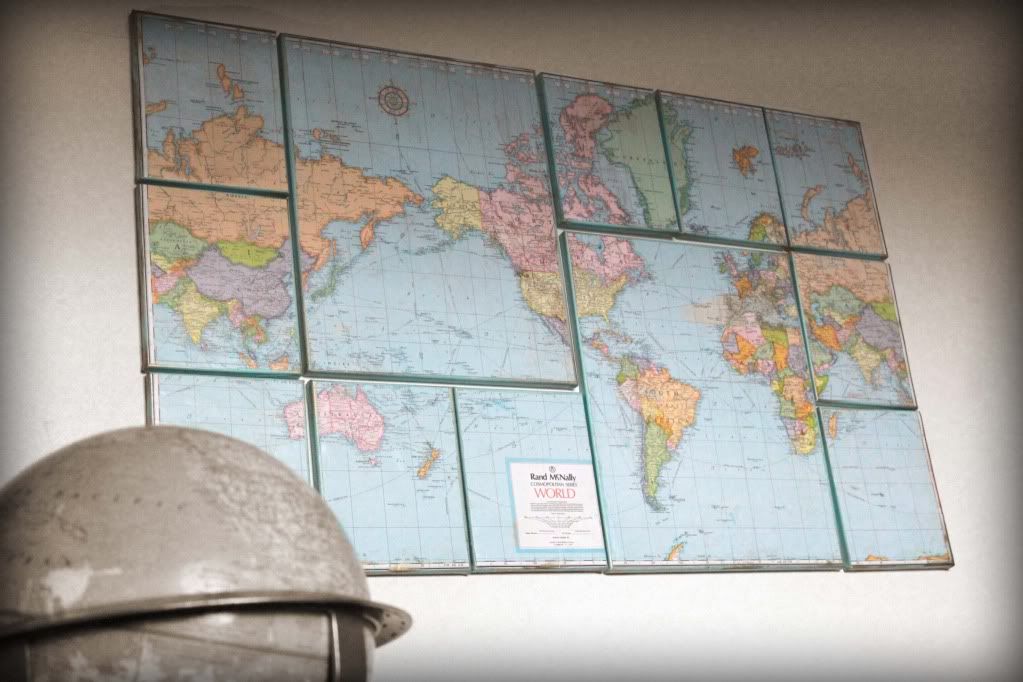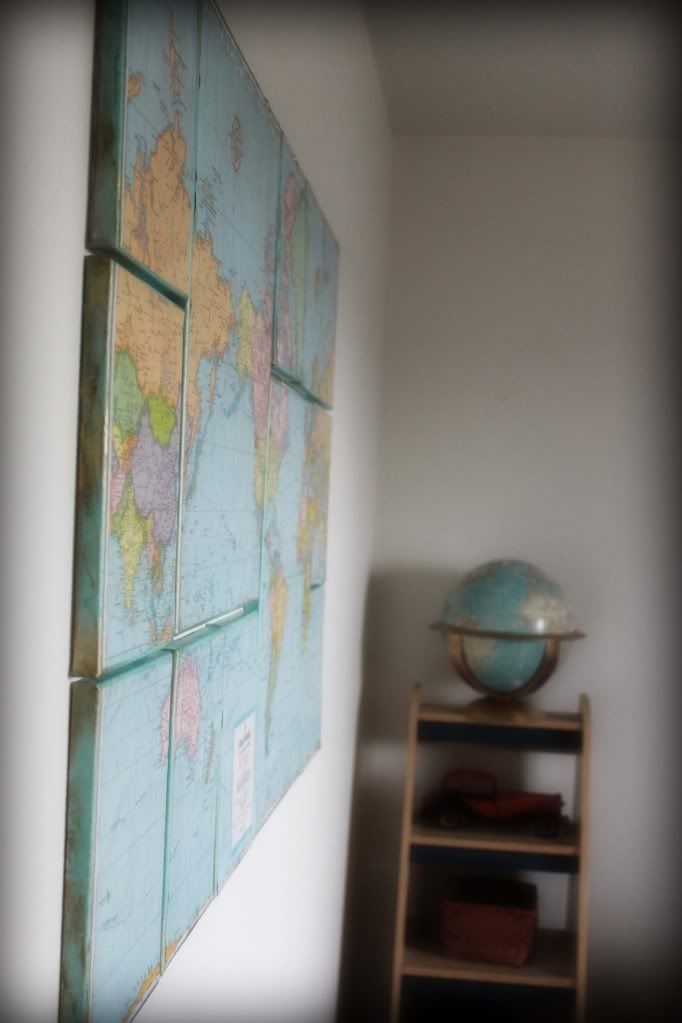 Stay creative with me folks — even if you didn't find a map at a thrift store you could take this same technique and make a large canvas art display. Just apply Mod Podge to your photos and apply it to the canvas.   It makes it look like a designer print on canvas.   The possibilities are endless.   How about cutting out a favorite fabric and applying that to the canvas?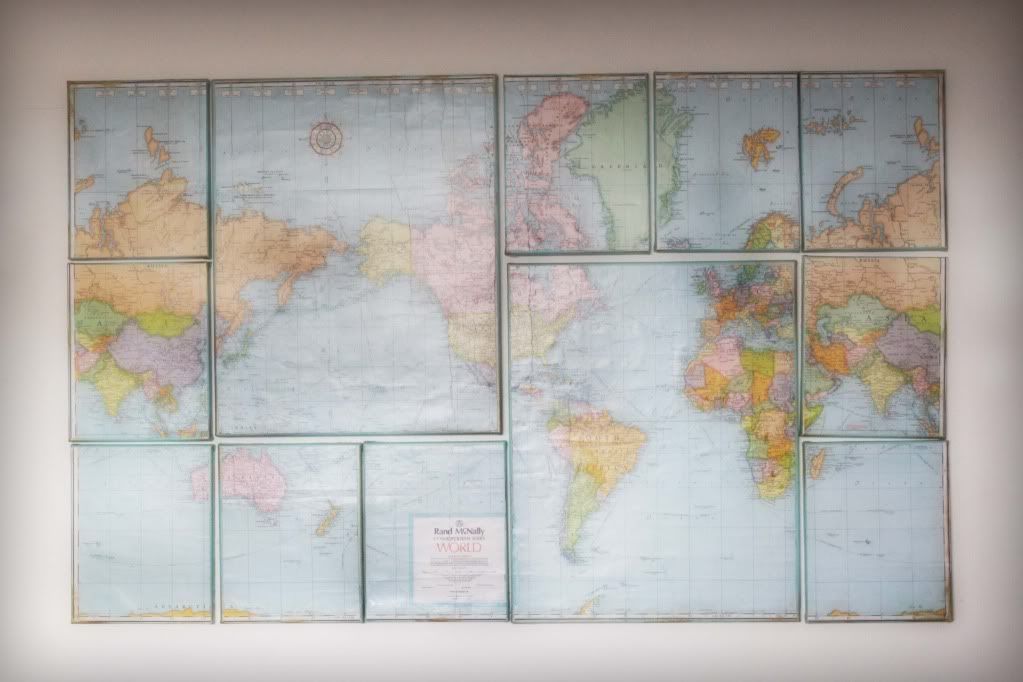 Please stop by
and I hope to inspire all your Creative Juices!!!