I have done a Shaklee giveaway twice before.  I am literally in love with Shaklee Get Clean products.  I could do an infomercial for them…for reals!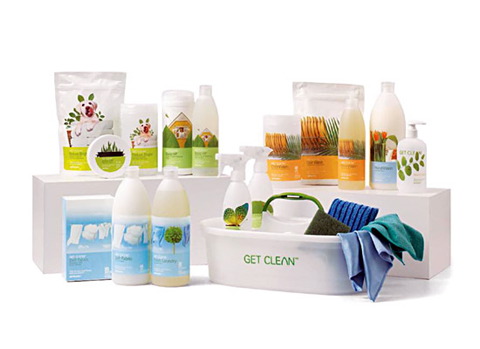 Bonnie of Donahue Wellness contacted me in May to try the products out and since then I have used nothing but Shaklee Get Clean products to clean my house.  I bought my dad some for Father's Day — he's obsessed.  I have three of my best girlfriends using it — they love it.  Why? 
1. Because it hands down is the best cleaning products I have tried. 
2.  Because it is cheaper than any commercial products out there.
3.  Because it is all natural so you don't have to worry about the nasty effects of toxic chemicals.
All of Shaklee Get Clean products are super concentrated so they last a long time.  Case in point My Basic H will probably last me two years.  This bottle makes my degreaser, glass cleaner, and all purpose cleaner. This is how much I have left after 9 months of use.
I have recently started using their laundry products.  The Nature Bright stain remover is UH-MAZING.  I no longer have to pre-treat anything!  I just throw a scoop in there whenever I wash my children's clothes (because I know there is at least one definite stain on them) and it gets all the stains out every time.
Okay the last product I have to highlight is the Scour Off Paste. 
This little vial of scrubbing power gets off the toughest stains. Rust, lime and caked on gunk is no match for the little jar of power.  Embarrassing case in point…
My oven before
My oven after
Seriously guys I wish I could come into your house and let you use all of these products so you could be convinced.  I am definitely a Shaklee Get Clean user for life.
Bonnie also has a blog called House of Grace.
She has an awesome post on cleaning.  Click here to read her cleaning post of 2010 for more ways to use the Shaklee Get Clean Products.
Bonnie is giving away 10 samples of the Basic H to ten Infarrantly Creative readers. Each sample can make 2 bottles of household cleaner.
Leave a comment telling me what is the worse household chore for a chance to win. Good luck and may the dirtiest house win 😉