Here is what inspired me this week. Over at Me and My Insanity Kendra had a guest blogger (Lulu and Junebug) who shared this awesome baby shower gift idea with bows. How stoked would you be seeing someone carry this into your baby shower? SUHWEET!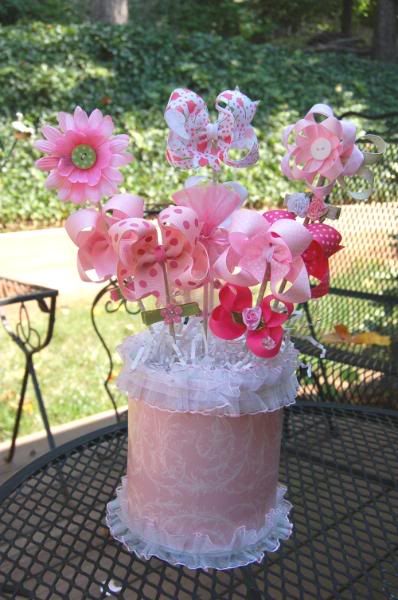 Karen from Sew Many Ways thought of a brilliant solution to labeling boxes. She took outlet covers…
Then she marked them with markers to label the contents. I love this idea!
Susan with Living with Punks has a tutorial on how to make Knock Off Land of Nod floor cushions.
Look at her wee one carrying them. This would be so cute for my family's Friday Movie Night.
Well How Nice made some awesome art with insulation sheathing. You have got to see all she made with this stuff.
But here is a teaser. Can you believe it?
What caught your eye this week? What inspired you? What made you smile?