Please welcome Amanda from Serenity Now.  I have had the privilege of talking to Amanda on the phone and coaching her a little in this big, bad world of blogging. 🙂 She is really sweet and 100% authentic.  Please welcome…Amanda.
————————————————————————
Hello there! My name is Amanda and I blog over at Serenity Now. I'm a stay-at-home mom (hence the need for a little bit of serenity) with a penchant for shoes, Target, and anything chocolate. My blog is a mish-mash of my attempts at crafty things, thrifty finds, recipes, musings on everything from fashion to TV, and funny stories of the slightly organized chaos that is my life.
I am so excited to be sharing on Beckie's blog today. I'm a planner, so even though my oldest's birthday isn't until December, I've been shopping for Cinderella party supplies for a few months. I thought it might be fun to try my hand at making a thrifty party favor. Today's craft starts with a paper towel roll.
(Crickets chirping) Did I lose you yet? I promise it gets better! I laid the roll on some 12" x 12" scrapbook paper and cut it to fit the length with just barely overlap on the seams. Some good old Elmer's glue held the paper down just fine, but I placed a strip of Scotch tape on the bottom seam for extra hold.
I inked the edges of the tube with blue ink to coordinate with the paper and then hot glued one end shut.
After filling the favor with treats, I hot glued the other end shut and got to work on some embellishments. I lost my acrylic crown stamp, so I had to draw that on. If you are organized, you could just not lose your stamp and use it, unlike some people. I closed the other end a different way to see which look I liked better. You can decide for yourself.
I love embellishing stuff. I had some solid colored papers, clear acrylic stamps, and gift ribbon in my craft stash, so I used those to layer and make a little extra "fluff" for the favor. I used some scrap paper to make a "ring" to go around the roll: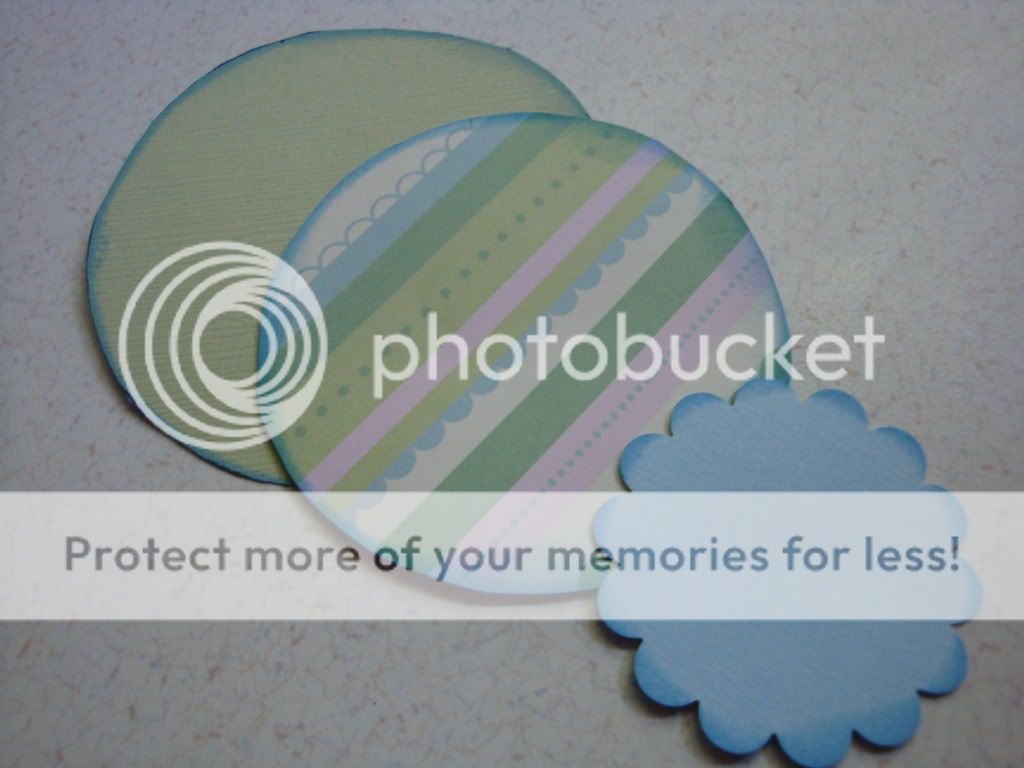 Viola!
You could use these for just about any party: Halloween, Christmas, Valentine's Day. Preschoolers everywhere would love you, and you can't beat the price! These didn't cost me a dime. A big thanks to Beckie for being willing to share her blog with me today! I am so appreciative of her willingness to give advice to smaller bloggers and for the opportunity to *meet* you. I hope you'll hop over to Serenity Now and visit with me. Happy crafting!
Hand downs Amanda is the best commenter in blogland.  She is always heartfelt and her comments are always meaningful.  Thanks for cheering me on Amanda…and sometimes being among only a few to comment on some of my posts.